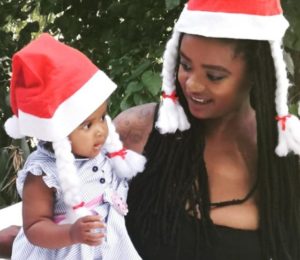 Samkelo Ndlovu On How Motherhood Changed Her. She is one of the yummiest celeb moms in SA. Samkelo Ndlovu is a mother of a one year old precious daughter. Just like many first time moms, the experience was exciting for the actress.
Samkelo opened up about her journey to Ntsiki Mazawi in an interview on Moja Love Show. When asked about how being a mother has changed her, Samkelo said she has always been a nurturing person. She said among her friends she is the one who looks out for them to make sure they are OK, even when they are out.
Motherhood has helped her though, to be more loving and nurturing. From the pictures of her toddler she shares on social media, one can tell Samkelo is smitten.
Check out some of their special moments below;
The post Samkelo Ndlovu On How Motherhood Changed Her appeared first on Youth Village.