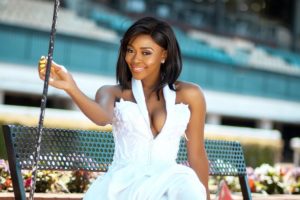 Pics: Thembi Seete Celebrates Her Son's First Birthday In Style. We all know celebrities go all out for their children's birthdays. Well, Thembi Seete is no exception. The actress, media personality and businesswoman spared no cent on her son Dakalo's first birthday.
Although he is just a baby, his even was top class. From the decor, to the food, everything was spectacular. His pictures haven't been shared as yet, and one can attest that he is indeed a special person in the making.
Dakalo is without a doubt a special boy with doting parents. Mommy dearest jotted down a heartfelt message to mark the occasion. "I can't believe it's been a year already. Oh, time flies. God is truly amazing. Happy 1st birthday to my Joy, my perfect, beautiful Gift of life Dakalo. Mommy & Daddy loves you very," she gushed.