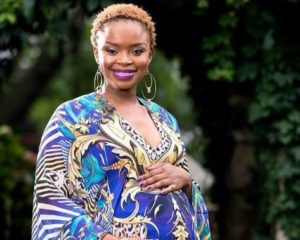 Pic: Zoleka Mandela Welcomes To 5th Child. Trust grandmother Zinzi Mandela to break the news. It looks like the highly anticipated baby of Zoleka Mandela is here. Zinzi has shared a picture of Zoleka with a newborn captioned," Birth of my 7th grandchild Zenzile Mutoba Bashala."
A couple of days ago Zoleka said she was due any time. The author and activist has been sharing her pregnancy journey with her followers. In no time, we guess she will share the good news herself.
The post Pic: Zoleka Mandela Welcomes Her 5th Child appeared first on Youth Village.