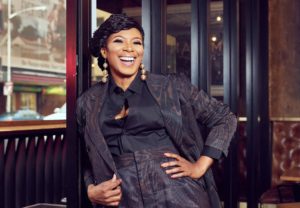 Penny Lebyane Blames Arthur Mafokate For Queen Sesoko's Failed Music Career. She is one of the most outspoken celebs in the country. Penny Lebyane shared her views on why Queen Seseko stopped singing. "She stopped singing because of Arthur Mafokate, we will never hear her sing like that with such passion," the media personality said.
Queen was the lead vocalist of the 90's kwaito group Abashante that was under Arthurs 999 Music record label. She had an affair with her boss Arthur. Their affair played out on newspaper. With break-up and make-ups that eventually lead to a baby.
It's reported that her affair with Arthur and her erratic behaviour led to the end of Abashante.