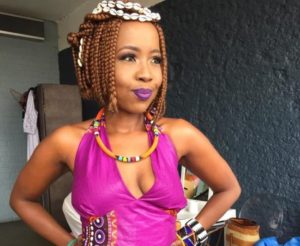 Ntsiki Mazwai Lands A TV Show. TV is about to get very interesting. Ntsiki Mazwai has announced that she is the new host of Moja Show Me Love show. Only one episode in and judging by the reviews, the poet is already a fan favorite.
We cannot wait to see what Ntsiki bring to the table.
Her big sister who also announced the news, is more than excited for her sister.