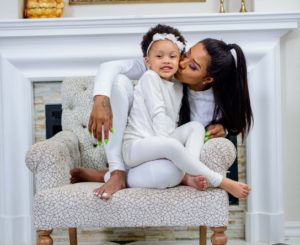 Like Mother Like Daughter: Kairo Shows Off Her Skills As A DJ. When you have gifted parents, you might as well tap into their talents. Kairo Forbes is doing just that. By the look of things, she is about to be one of the biggest young DJ's around.
Her mom DJ Zinhle shared a video of Kairo doing her thing on the turntables. Zinhle cheered her daughter on, who had a ball showing off her skills as a DJ and dancer.
As young as she is she is already an influencer. Kairo who recently got verified on Instagram has social media eating from the palms of her tiny hands. She is afterall the daughter of DJ Zinhle and award winning rapper AKA.