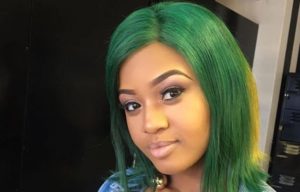 Babes Wodumo Accuses Mampintsha Of Hacking Into Her Social Media. The two continue to make headlines this weeks since abuse allegations in their relationship came out. Babes Wodumo has just released a statement saying her ex lover Mampintsha is hacking her social media accounts.
Babes claims Mampintsha had access to her social media accounts and was posing as her to make comments on his own Instagram posts.
"Greetings everyone. I would like to put it on record that Mampintsha is using my Instagram account, without my consent, to comment on his statuses. He has my password including that of iCloud so he has access to my accounts. He posts to his account then logs into mine to comment," the singer said.