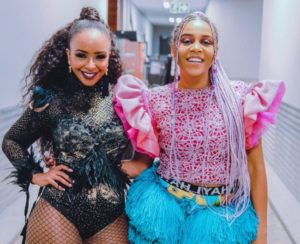 5 Jaw Dropping Moments At The SAFTAs 2019. There is always drama at major local events. This year's SAFTAs were nothing short of dramatic. Of course all in all, the event was a success with deserving winners, impressive red carpet, and a good vibe. It's only here and there where there were a few glitches.
For one, when receiving an award, Vuyani Pambo did a major campaign for the EFF. He asked people to vote for the party during his acceptance speech.
Many were not happy when Boity emerged as the opening act of the SAFTAs. With just two songs and having been in the industry for a few months, they felt she wasn't the right choice.
There was also the issue of award winners being cut off during their acceptance speeches.
Sound was also a challenge. Many people were not happy with the poor sound quality.
My, my, my, SAFTAs almost pulled a Steve Harvey on us with a wrong winner. Luckily the mistake was rectified fast.