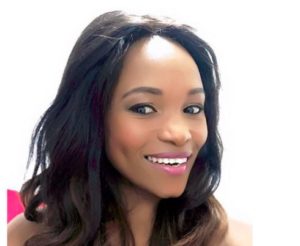 10 Things You Didn't Know About Thandy Matlaila (Cleo)
Thandy Matlaila was born on the 23rd August 1987
The talented actress holds a film and music degree from AFDA.
Her dream job, as a kid, was to be a YO-TV Presenter or gospel musician like Rebecca Malope.
Among her many talents, she is an actress, dancer, choreographer, entertainer and television presenter.
Thandy is best known for her starring role as Lindiwe Ngema on the SABC1 drama series Tshisa, from 2006-2013.
Her involvement with Ultra Always Keep Dancing Competition in 2007 that was part of the Jam Alley show gave her skills as a dance manager. She was involved with Artist's management and the running of the show.
She is also on the advisory board of the Sophie Ndaba Foundation and is a former ambassador for Afrika Tikkun (NGO) and Miss Earth SA.
Thandy is the MD of Aptitude Consulting, a public relations agency. She took time off from acting in 2014 to work fulltime on the business, whilst furthering her studies.
She also runs a charity initiative, Bring-A-Tin, that collects clothes and tinned foods on a regular basis and takes them to her two adopted homes: Agape Childrens' Home in Yeoville and The Central Methodist Church for the homeless kids that live there.
She is inspired by her mother because she gave up some of her dreams to raise her and gave her the best life a girl can wish for.
The post 10 Things You Didn't Know About Thandy Matlaila (Cleo) appeared first on Youth Village.